Last Minute Fathers Day Reservations
Greetings!
Hope you were able to knock out everything on your to-do-list this past week. If not, there's always tomorrow, right? : ) It's once again that time of year where we tip our hats off to some special men on the day we call Father's Day! Whether you're right down the street, or on the other side of the country from him (whomever it may be), I encourage you to make their day and wish them well.
Though it's Father's Day weekend, today's blog is directed to women & children. What are you doing on this day for your Father/Husband? Are you the one that's scrambling around last minute trying to find a gift or book a last minute reservation? If so, it's no big deal. I understand the struggle. Little things like that can slip our minds sometimes. So I thought that I'd lend a helping hand. ;)
After doing a little research, I was able to find out who has good food & available seating throughout the DFW area. Good news, there is availability. Bad news, they're booking fast! If you're looking to take that special someone to brunch, lunch, or dinner, CLICK HERE to see if your favorite dining spot has available seating to accommodate you and your family!
I hope you have a memorable Father's Day and a wonderful weekend!
Cheers!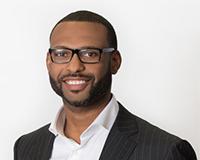 Author:
James Merritt II
Phone:
318-451-7437
Dated:
June 16th 2017
Views:
263
About James: James has always lived by four words, DON'T EVER ACCEPT FAILURE! A native of Los Angeles, CA, Jame...